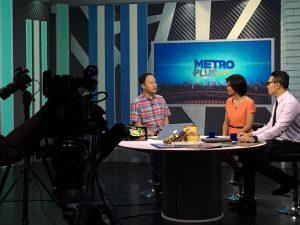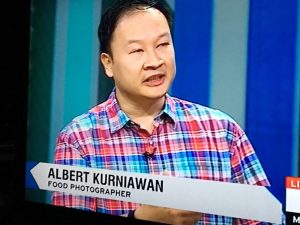 Food Photographer Jakarta, Metro Plus Siang @ Metro TV
28 April 2016 was a wonderful day. Albert Kurniawan had a chance to share about food photography live in Metro TV. 16 minutes show was a good session sharing to audience about what is food photographer all about. Thank you and appreciation to Metro TV for the invitation.
Albert Kurniawan do a little demo on food styling and photography during the show.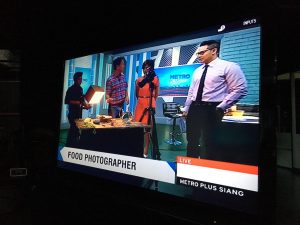 The food photographer jakarta shared about food styling and photography during the show. It was a brief session and simple. Only with 1 lamp and 4 mirrors, AKP team did style for Gado Gado, Albert's favorite food.
The camera he used for the show was Phase one 645DF+ with P65+, with Broncolor Scoro and boxlite. Little demonstration hopefully inspire viewer about food photography is all about.
He set the aperture 4,5 with 120mm macro lens to show the blurriness and strong deep of field. the light power was set to minimum 0.1 to accommodate the result.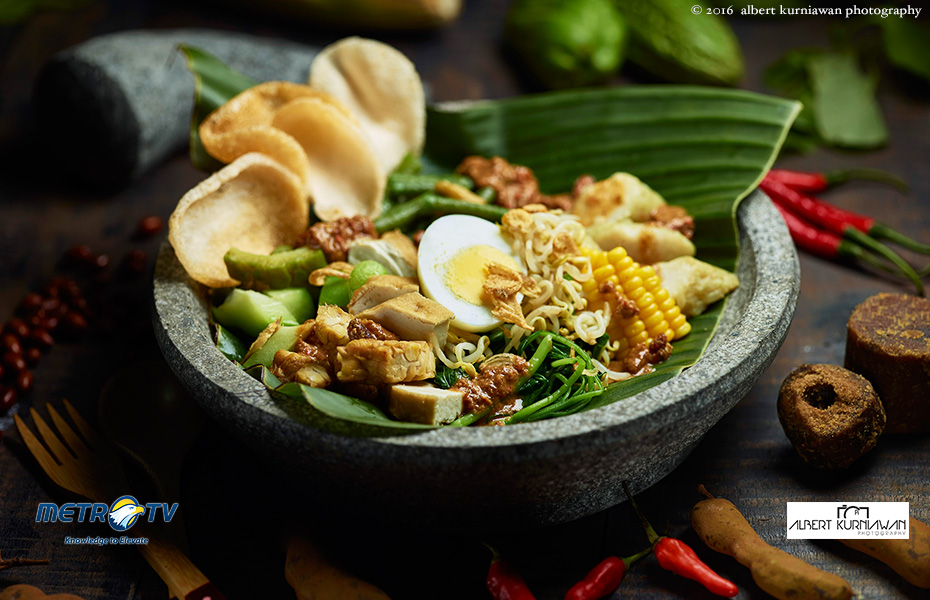 AKP, Food photographer Jakarta, food styling and photographer, all in one
This was event was the 1st time for Albert Kurniawan sharing his knowledge live on TV. Hope you could see his show and get inspired. When the producer called his team and shared the invitation to show live on TV, Albert scream excited. He was at Semarang doing food photography for Super Penyet and Krabe.
2 video clips from the MetroTV web:
The Importance of Food Photography in Culinary Business:
AKP, Food Photographer Jakarta explained about why is it important to have good food photography for your culinary business.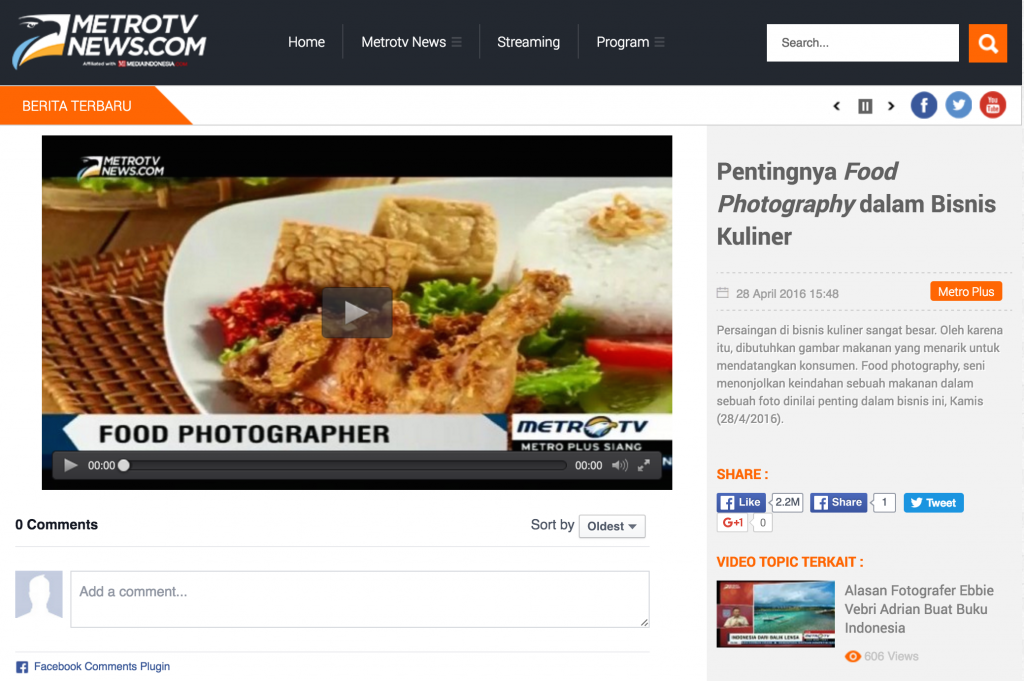 and, AKP sharing on what food photographer has to have.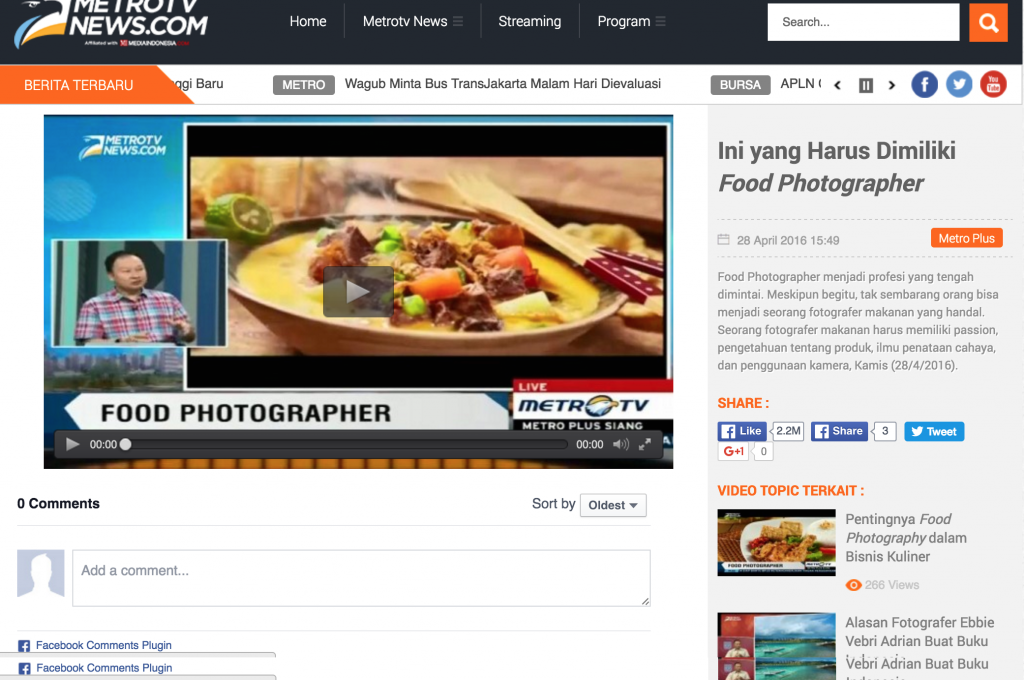 Enjoy the show.
report for albert Kurniawan photography 28 April 2016