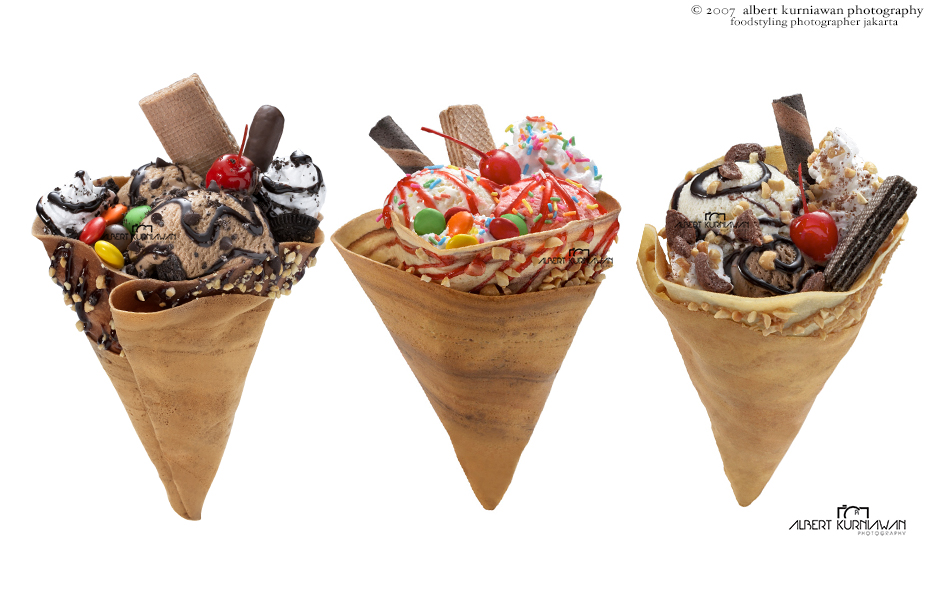 D'Crepes food photographer jakarta by AKP
It's has been a long ago, AKP shoot on this images. It have not been post to this site. Anyway here we are, Albert Kurniawan Shoot and style for this one. D'Crepes the famous dessert at many mall in town. Albert did not remember how many times I've been to the commissary for the photo session. However He remember, he spent a lot of time to do styling for these product. Well styling for Crepes is not so instant thing. The hardest thing was to style it good in the cave of thin skin of baked flour mixture. They were easy to broken and easy to get soggy.
Thanks God, We got this project done right,… well enjoy the picture..
Shoot with 5 lighting sources and a camera with macro lens.