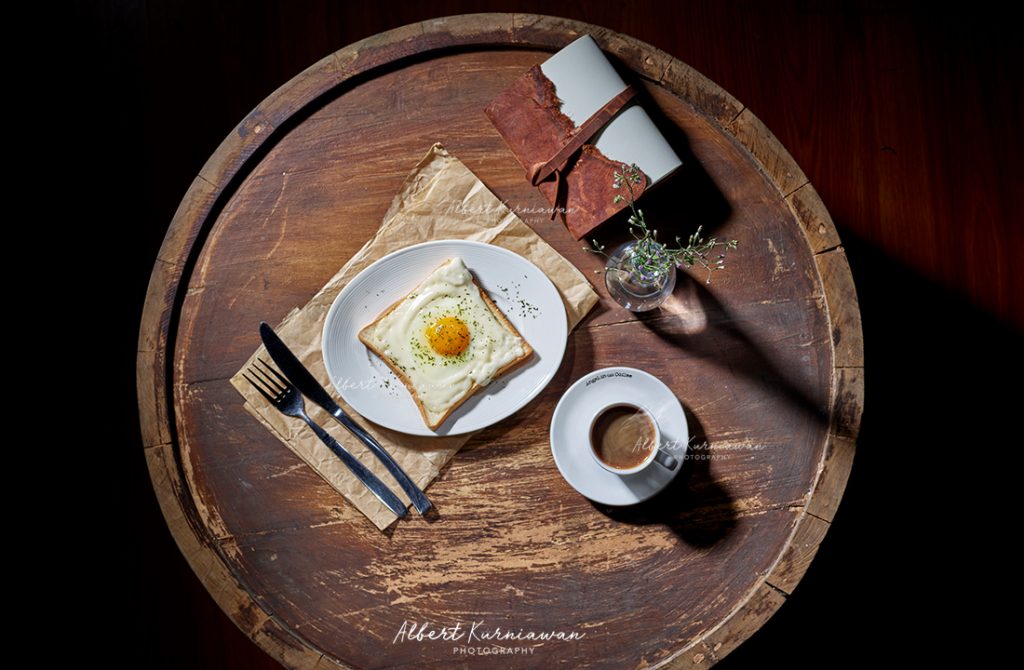 2019 is breakfast moment for Angel in Us Coffee, Albert Kurniawan Photography, food photographer jakarta has a task to build a dramatic photos for this campaign. We shoot at AKP's Kitchen studio, While we cooked the food as well shoot it. see our kitchen studio
Creating a Dramatic photos for the campaign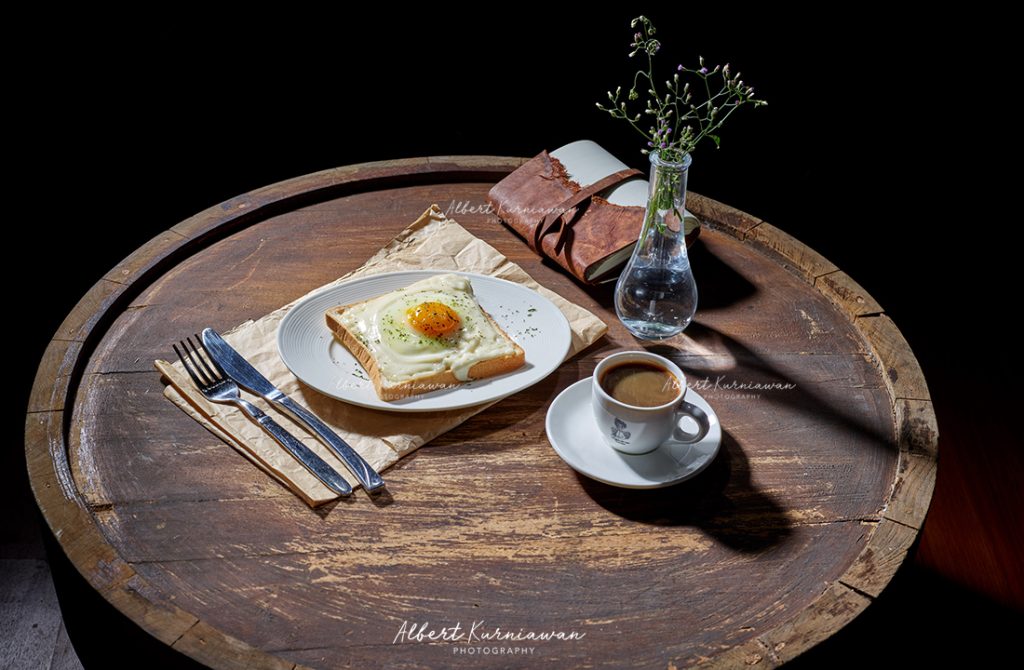 We shoot with a rustic old school kind of mood, Shoot with old wine barrel (luckily we found it in our props room). Feel morning mood is important for this photos. Food photographer jakarta set the hard light at back to create strong shadow on the table.
Props Styling by food photographer jakarta
Style it with vase with small flower, a cup of espresso and a note book. As for the plate we make a paper table matt. This set was subject for client approval. As a commercial photographer we do work as what it was brief.
AKP team will give a photographer treatment as well creative input. both for food styling and props styling to get the photo as what the brief.
Food Styling food photographer jakarta
AKP has been doing food styling for many brand since 2007. Food styling has become our part of photography. We are Food Styling Photographer. We do have skill and equipment for doing food styling for any product including Ice Cream.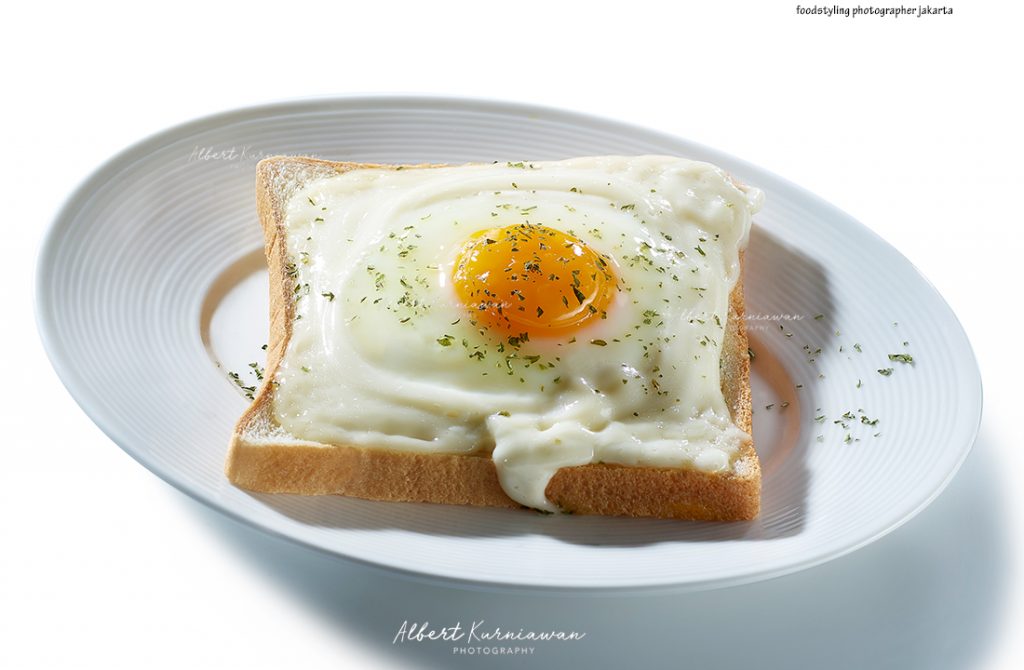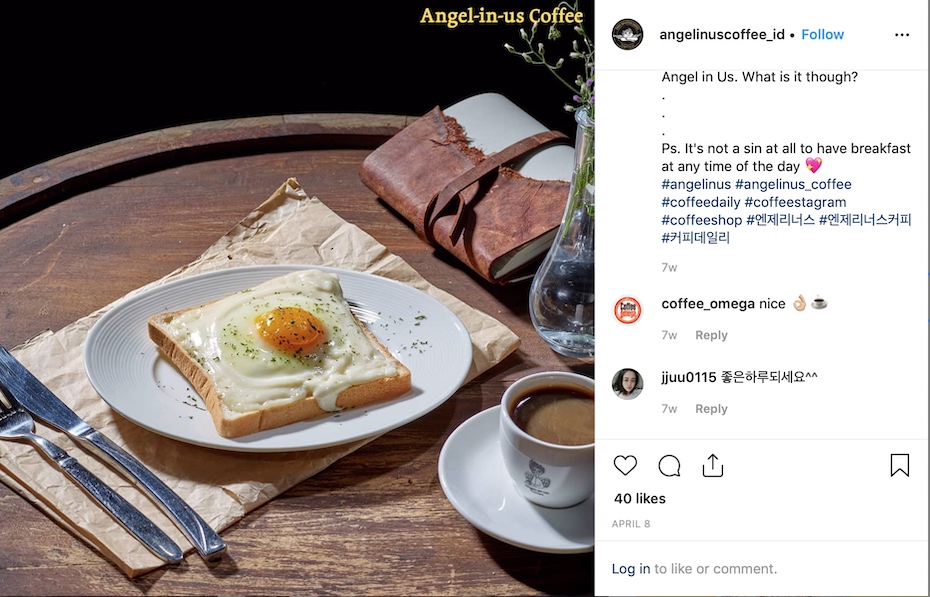 Whats App AKP team at 0816 481 7565